Context
In the past, reaching and engaging healthcare professionals (HCPs) was straightforward: pharmaceutical field forces make the calls, impart knowledge of new therapies, distribute samples, and set up face-to-face meetings. Today the landscape has changed. COVID-19 accelerated the trend away from face-to-face meetings. Therefore, brands are increasing their use of digital engagement tactics such as rep-driven email and virtual visits. Beyond rep-driven engagements, brands are increasingly adopting digital, and specifically, the HCP portal, as an effective vehicle to distribute information to potential customers.
With the impact of the COVID-19 pandemic, HCPs are increasingly turning to digital solutions too, including continuing medical education (CME), to stay current on the latest developments in their field. According to McKinsey, 93% of physicians expect to use digital tools for clinical decision support, of which 90% of clinicians expect to use digital learning solutions with the same, greater, or a significantly greater amount after the pandemic. 1
Among all of the digital tools, branded sites are one of the main ways brands engage with HCPs. As the highly acclaimed study 'Taking the Pulse®' by DRG Digital has shown, HCPs rely on professional brand sites as a source of clinical and prescribing information, with 46% of HCPs deeming them a credible source of information in 2019, up from 27% in 2017. And HCPs nowadays value websites far greater than field forces as a source of medical information.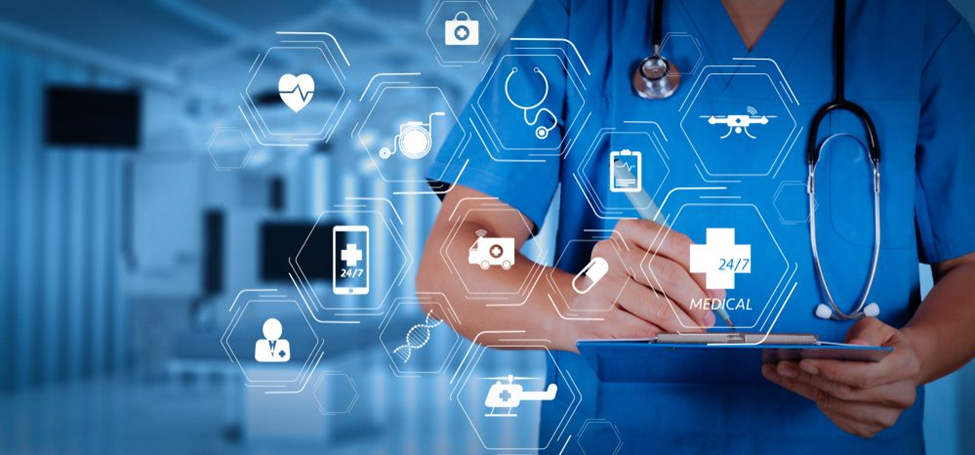 Challenge
HCPs rate websites as their number one source of information in clinical practice (EPG Health survey, 2019). Nonetheless, it has never been harder for pharma to achieve meaningful HCP engagement online. 100% of pharma survey respondents said that providing real value online is a challenge. 2
On the other hand, 82% of HCPs consider independent medical websites 'critical or very important' sources of medical information, compared to 52% for pharma educational websites and 40% for brand websites.
Furthermore, the content types and formats that pharma prioritize do not always align with demand. For example, 72% of HCPs attribute high priority to disease information versus 48% to product information. They prefer independent, non-promotional education and particularly value continuing medical education (CME)-accredited learning.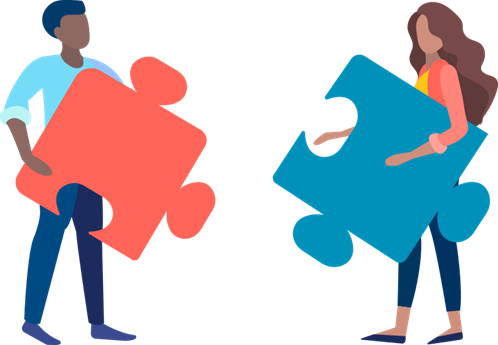 Pharma, however, has prioritized brand-led information, even on independent platforms. In 2021, more pharma companies provided eDetails (62%) and banner advertising (62%) on third-party websites than CME (58%) or eLearning (47%).
Despite rating independent medical education (IME) higher at meeting their own objectives, 71% of pharma companies expect to primarily create their own disease awareness in 2022.3
Project
Last year, a globally renowned pharmaceutical had consulted our team to work on the development of a global HCP Portal for them.
The purpose of the project was to create a platform for HCPs to gather and centralize information from different brands, a centralized platform to share information on clinical studies, engage with HCPs, and centralize assets. The client entrusted drcom with our expertise in the field to devise a plan of action and executive it.
We followed the SCRUM agile methodologies, to encourage iteration and constant client/user feedback. This way, clients were involved in every step of the process, and we made sure there were no surprises on the way.
To embark on this digital project with the client's team, drcom proposed to phase the project scope: 1) audience analysis, 2) architecture & content development, and 3) creative & technical execution.
We recommended developing a Minimum Viable Product in the first phase, focusing on the most important, essential features to maximize the functionality and usability of the platform & 3 localizations for pilot markets.
A second phase focused on more engagement features, events-related features, and robustness of master data management as well as 3 other localizations.
Finally, a third phase would extend & expand on the content and add features for HCP Engagement & 3 more localized versions.
Last not least, drcom suggested engaging HCPs using an array of channels to introduce the portal – not limiting the channel promotion to reps. In the beginning, we started the customer journey by building using two channels. The choice was made in favor of the more universally used channels that had excellent engagement rates.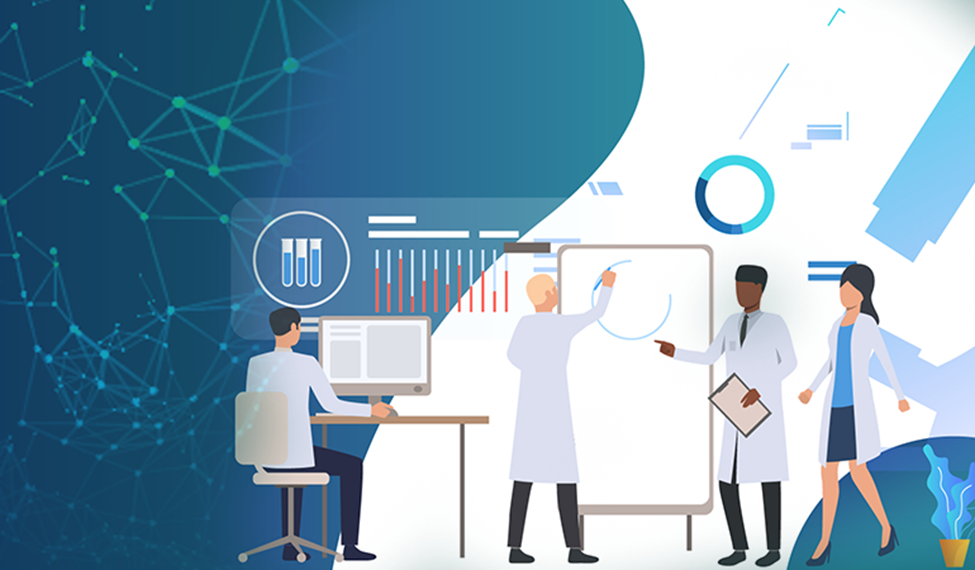 Results
After the portal is launched, the client's portal welcomed 309 registrations in the pilot markets (99% goal attainment).
Next, after a 2-week engagement campaign, we elicited an additional 436 new registrations on the portal. These comprised of approximately 60% of the entire subscribers.
From then on, the rate of registration increased more than 10 fold, with more registrations in 2 weeks than in the preceding 3 months, when the HCPs were only encouraged to register by field reps.
drcom is the leading digital agency in customer engagements with storytelling expertise in the life sciences industry. When your HCP Portal is optimized, it should achieve a highly engaging experience for HCPs. Here's a sneak peek of our methodology:
We design personalized learning journeys aligned to key educational messages
We leverage our storytelling expertise that's optimized for HCP engagement
We integrate omnichannel nurture programs for increased engagement
We use meaningful metrics to understand, build, and sustain engagement
*Note: Certain details were omitted to respect our client's privacy.
References:
1. 'From product to customer experience: The new way to launch in pharma'. Mckinsey & Company. 15 August 2018.
https://www.mckinsey.com/industries/life-sciences/our-insights/from-product-to-customer-experience-the-new-way-to-launch-in-pharma

2. 'The Evolving Role of Websites For Healthcare Professionals'. EPG Health. 9 April 2019.
https://www.epghealth.com/pharmaceutical-industry-reports/the-evolving-role-of-websites-for-hcps-full-report.html#:~:text=EPG%20Health's%20report%20on%20'The,and%20103%20pharmaceutical%20industry%20professionals.
3. 'The Gaps Between HCP Demand and Pharma Supply of Medical Information'. EPG Health. 03 November 2021.
https://www.epghealth.com/pharmaceutical-industry-reports/pharma-hcp-engagement-gaps.html