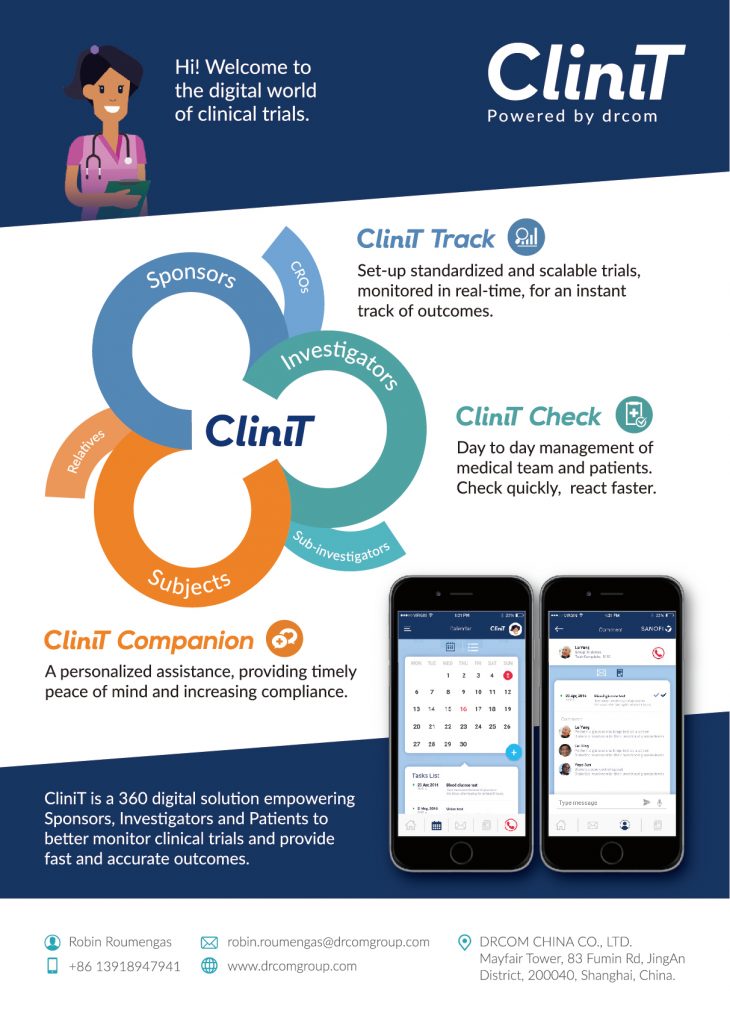 Drcom will be one of the few companies sponsored by Sanofi to join the Viva Technology 2017 Second Edition: Paris, June 15 to 17, 2017, at the "Tech for Health Lab" corner dedicated to implement innovative solution for Data for Health.
The 2nd edition of The Viva Technology is expecting to welcome 50,000 attendees from around the globe, including 5,000 startups, 1,000 investors and 400 speakers. This event enables startups and renowned companies (among them Sanofi in healthcare) to build meaningful relationships empowering people to develop breakthrough innovation under the same shared vision.
Drcom has been working with Sanofi to leverage and deploy effective digital solutions such as eDetailing for HCPs and website registry for Government Health Ministry. In fact, our innovative approach was proposing to develop digital solution to improve and accelerate clinical trials efficiency through people selection, data tracking and analysis: CliniT® was born.
Our 360° digital solution is empowering sponsors, investigators and patients to better monitor clinical trials and provide faster and accurate results. CliniT® has been developed to support each stakeholder through a multi-connected environment. CliniT® allows to deliver better experience and results for sponsors during clinical trials.
Innovation and health is our core mission and we are glad to partner with Sanofi to provide better health monitoring for people who need it via overcoming challenges of distance and time.
Drcom is a boutique communication agency specialized in medical communication and a pioneer in Closed Loop Marketing (CLM) and digital multichannel strategy in life sciences. For further information, please contact us.