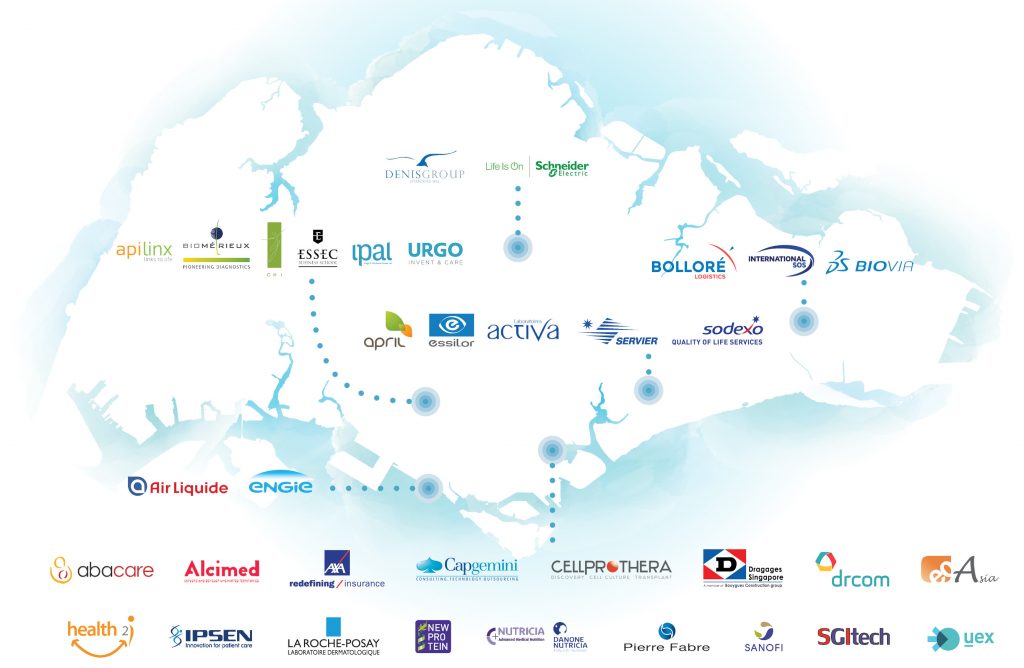 Drcom was one of the 35 French companies participating to the the Smart Health platform by the French commerce chamber of Singapore in June 12, 2017.
Smart Health platform is an innovative and collaborative approach between French MNCs, SMEs and start-ups to gather the French expertise in the healthcare industry. In fact, the platform brings together 35 French players (among them Sanofi, Urgo, or Ipsen), 150 products and services organized into 4 thematic clusters:
Healthcare Accessibility & Affordability
Preventive Care
Value-Based Care & Innovation
Silver Economy & Seamless Care
Smart Health's goal is to promote a healthy lifestyle, lower costs for better care and health but also to meet healthcare needs of an ageing society in order to find solutions and improve Singapore's health condition.
Drcom as a pioneer in digital and medical communication will bring his experience to deploy effective digital solutions for Singapore's health market. By taking part of the Value-Based Care & Innovation cluster with other local stakeholders, Drcom will have the opportunity to encourage a structured discussion with them, to collectively envision new and relevant solutions, but also to build solid commercial relationships.
Innovation and health is our core mission and we are glad to partner with the French Commerce Chamber to provide better health care in Singapore.