The evolving consumer landscape during recent years
The pandemic is changing how consumers behave in all spheres of life, including healthcare & wellbeing. Processes, communications and the standard ways of how healthcare was provided have all been disrupted by the COVID-19 pandemic.
One noticeable trend in the life sciences industry is telemedicine; the adoption of e-pharmacy & e-doctor has seen unprecedented acceleration.
On the other hand, more roles & channels – including self-service portals, webinars & social media content have emerged to support remote interactions with both HCPs & nonclinical stakeholders: such as payers, hospital leaders, & procurement professionals. These been created by Medtech to accelerate the digital transformation fueled by the restriction of face-to-face interactions in the industry.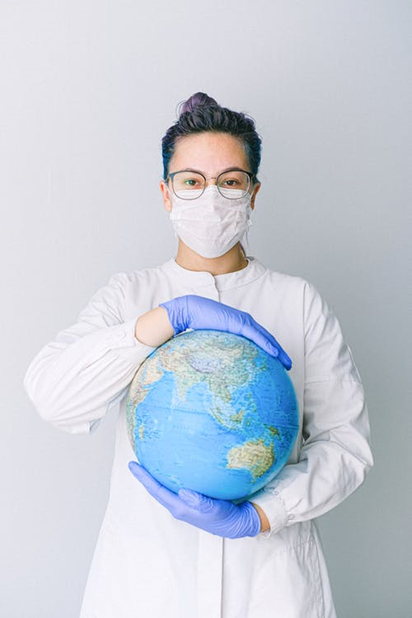 Research conducted by the consulting firm Accenture found that HCPs want more information on patient drug therapies & manufacturers support services.

More than half of physicians surveyed showed their interest in learning about new therapies and they are increasingly connecting with sales representatives regardless of the in-person restrictions in place – 61% of physicians surveyed said they are interacting more with their reps during COVID-19 than they did before the pandemic.

The challenge lies in how pharmaceuticals sell to physicians in a pandemic environment & beyond. Sales representative meetings with physicians shifted from 64% in-person prior to COVID-19, to 65% virtually during the pandemic.

In many instances, representatives must attempt to recreate this type of in-person interaction & connection through an online meeting platform. In the Accenture survey, 87% of healthcare providers said that they want either an all virtual or a hybrid model even after the pandemic ends [1][2].

However, the importance of relationships & engagements between the pharmaceutical industry, healthcare professionals (HCPs) & patients has not changed. Pharmaceutical marketing & sales leaders need to take a step back to determine which model works best for their customers [3].

Pharmaceuticals are responding by adopting digital-first strategies centered around the customer and making their commercial content more relevant & accessible. In the process, the role of the sales representative is changing from primarily transactional to a more collaborative model, moving from order-taker to influencer.

Representatives are learning new skills, such as how to interpret digital metrics around HCPs usage patterns & preferences. It is about shifting to a new model in which agile teams bring design thinking, digital engagement & and analytics to help sales representatives deliver the right message at the right time through the right channel to the right stakeholder [3].

drcom is here to make this happen!


Time to embrace us as your trusted brand partner
Healthcare, economical & social crisis may have disrupted our clients plans. Nonetheless, we have achieved tremendous client satisfaction by leaning into areas where our clients critically need support – Digital engagements.

The evolving dynamics has prompted us to rethink & recalibrate our relationships with our clients. In a world that remains uncertain, there is a huge opportunity for us to partner & prepare for the year ahead.
A study commissioned by Google & 4A's in 2020 have found that: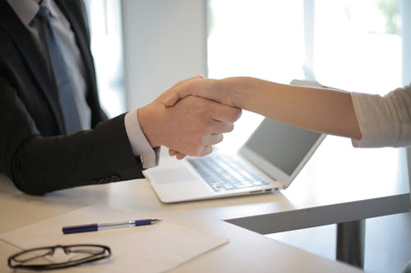 1) Around 86% of brands are not very effective at leveraging technology to automate aspects of their marketing; only 1 in 3 have connected automation to growing revenue.
2) Nearly half of the brands find it challenging to effectively use customer data; 1 in 3 find it challenging to make their insights actionable, and 46% say their inability to measure ROI from marketing initiatives is a top challenge [4].

drcom can help you overcome these difficulties while navigating the changing habits of the stakeholders along the value chain.
Transparency is critical to a successful brand-agency partnership under the current circumstances
Before that, we need to build an effective partnership model by fostering clear communications & expectations. Our relationships should be built on a foundation of mutual respect, trust & understanding. For client-agency relationships to succeed, all parties must be in alignment.
Have you ever wondered, "How do I maintain a strong client-agency relationship?" The answer lies in a firm scope of work & alignment on expectations.

From the start of the relationship, both parties should agree about what success looks like – such as a high level of customer engagements. At the end of the day, the data should ultimately speak for itself.

Thus, it is paramount that both of us remain as transparent as possible while setting goals: you can do it by disclosing some essential information about your brand plan.

Whether you are setting the duration of your campaigns or outlining relevant KPIs, remaining transparent on both ends allows either of us to set realistic expectations about which deliverables are prioritized. An open and honest sharing about what is expected and possible to achieve within budget can prime both of our teams for success.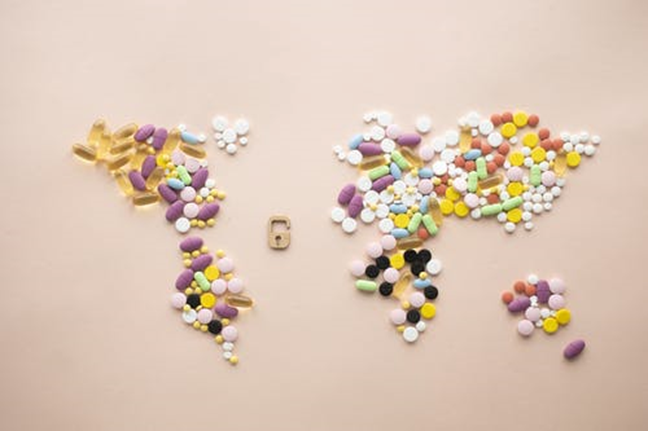 What can we do with your brand plan? What are the benefits?
Being storytelling experts in the life sciences industry and the leaders in digital customer engagements, we will be able to envision the optimized strategy accordingly.

From strategic direction to omnichannel optimization, creativity & tech evaluation, we will be able to provide support throughout the execution of your campaign, as well as the planning stage of your engagement initiatives, alleviating your stress & workload and helping you to maintain work-life balance.
How does a dinner party after work on a hump day sound? What about a bar-hopping journey with your colleagues on a Friday evening?
Jokes aside, here are two of the key takeaways if we can become exceptional strategic partners in 2022 & beyond.

By empowering us to envision your brand strategy, we will be able to customize a seamless omnichannel strategy for your brands with the most eye-catching content to stand-out, at the right moment and through the right channels.

With the big picture in mind, our savvy and forward-looking strategic consultants, project managers, data analysts, medical copywriters & tech experts will be able to capitalize on the latest technologies & design solutions to tackle your major pain point of interpreting and transforming customer engagement data into actionable insights.
Moreover, we encourage true collaboration in the form of getting the best minds from our agency & yours to participate equally by harnessing their uniqueness and sharing of information that positively shapes the future of your brand.

With your brand plan, we will be able to organize dedicated teams of experts for each of your initiatives in advance, allowing you to harness our full capabilities.

Also, we may be able to optimize your budget as well by having your brand plan.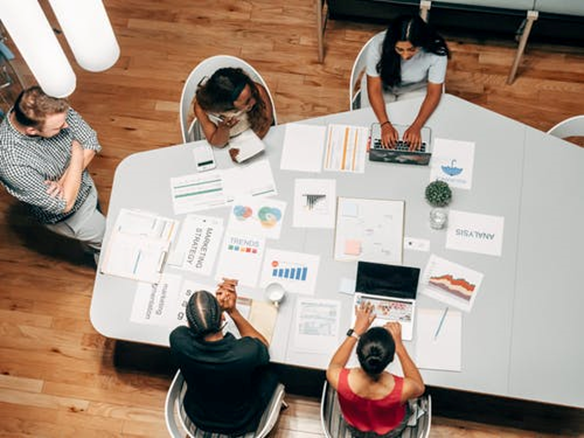 As we enter another fast-paced year, a strong partnership will be instrumental to drive growth & preparation for whatever's next.

drcom is determined to become your long-term & integral business partner, fundamental to your brands' commercial success & sustainable growth.
We look at crisis as a powerful catalyst for breakthroughs. The objectives we once thought would be impossible can be achieved by investing in collaborative work, with your brand plan and our more than two decades of expertise in storytelling in the life sciences industry.
Let us work together – focusing on transparency, communication, resilience, efficiency & innovation. This way, we will be able to build a healthier future together.


References:
[1] 'Pharma Companies Have Improved How They Engage with Healthcare Providers During COVID-19, Finds New Research from Accenture', Accenture, 10 August 2020, https://newsroom.accenture.com/news/pharma-companies-have-improved-how-they-engage-with-healthcare-providers-during-covid-19-finds-new-research-from-accenture.htm
[2] 'Reinventing Relevance, New Models for Pharma Engagement with Healthcare Providers in a COVID-19 World', Accenture Healthcare Provider Survey, May 2020, https://www.accenture.com/_acnmedia/PDF-130/Accenture-HCP-Survey-v4.pdf#zoom=40
[3] 'Omnichannel engagement in medtech: The time is now', McKinsey & Company, 19 May 2021, https://www.mckinsey.com/industries/life-sciences/our-insights/omnichannel-engagement-in-medtech-the-time-is-now
[4] M. Kaplowitz, 'Ready together: 3 ways the brand-agency partnership can drive growth in 2021', Think with Google, January 2021, https://www.thinkwithgoogle.com/collections/brand-agency-partners-2021/